FAQ
---
* What information is required to cast my horoscope ?
The three most important factors involved in casting an accurate horoscope are - Date of Birth, Time of Birth, and Place of Birth. These birth details are generally present on one's birth certificate. Please make sure that these birth details are very accurate, because incorrect birth data will result in an incorrect horoscope.
Back to Top
---
* How should I place an order for my horoscope ?
First check out which type of horoscope you want from the Services page. Fill in all the essential details in the Order Form. Make sure that all the fields marked with * are properly filled. If you want Match Making, then use Match Making Order Form. After you submit the form, you will receive a confirmation email from us.
Back to Top
---
* I want to receive my horoscope as soon as possible?
To speed up the process, you can send us the cheque payment by courier & select email as a mode of delivery in the Order form. We will soon be launching the electronic payment system.
Back to Top
---
* How do I pay for the horoscope services ?
The Price List contains a tabular list of all the types of horoscope alongwith their corresponding cost.
You can pay by a Cheque or Demand Draft payable at Mumbai, India. If you have any problems regarding the payment options, feel free to contact us.
Back to Top
---
* Are the interpretations of the horoscope computer generated ?
No, the interpretations of the horoscope are not computer generated. We use the computers only to cast one's horoscope very accurately and then our specialized team of highly talented and experienced Vedic astrologers use it to make fairly accurate predictions.
Back to Top
---
* What is Match-Making ?
Based on the Birth details of a Male (Groom) and Female (Bride), the basic horoscopes of Lagna and Navamsa are cast, and the resultant qualities on the time honoured basis are matched i.e. the Gunas are matched. It also gives a description on the Gunas and the points attained in the match of each of the Gunas. Finally a conclusion based on guna points considering all the factors like Mangal Dosh, planetary positions, etc. is taken and a decision, whether the match is successful or not, is given.
Back to Top
ORDER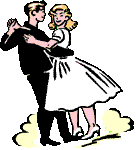 NOW !!!
---
* What is the format of the file sent via E-mail ?
Your Horoscope will be sent to you via E-mail in an MS Word Document (.DOC) file as an attachment.
Back to Top
---
* How will I receive my horoscope if I want it by post?
If you are an Indian resident, the horoscope reading will be sent to you by courier at no extra cost. For others, it will sent by regular post.
E-MAIL OR

Back to Top
---
* What type of Style is used for Charts ?
By default, we use the North Indian Style for Charts. But, you can also have the South Indian Style for Charts. After filling the Order form, just email us that you require South Indian Style Charts.
Back to Top
---
* Is the C.P. or K.P. system used ?
We normally use the C.P. system. Just email us, if you require K.P. (Krishnamurthy Padhati) system.
Back to Top
---
* I don't know the latitude & longitude of my birth place?
Actually, we don't ask you for that information. We have a complete accurate database of all the cities in the world. Just make sure, that you specify the birth place correctly. If you specify the name of a small town, or district, please add the name of the nearest major city in the space provided for the PLACE OF BIRTH separating them with a comma or space.
Back to Top
---
| | |
| --- | --- |
| Got any questions... | Ask them now... |
| | |
| | |
---
E-mail :- comphoroscope@hotmail.com
---
Thousands of people waiting to meet you at FriendFinder personals!

---
&copy Copyright 1998. All rights reserved.